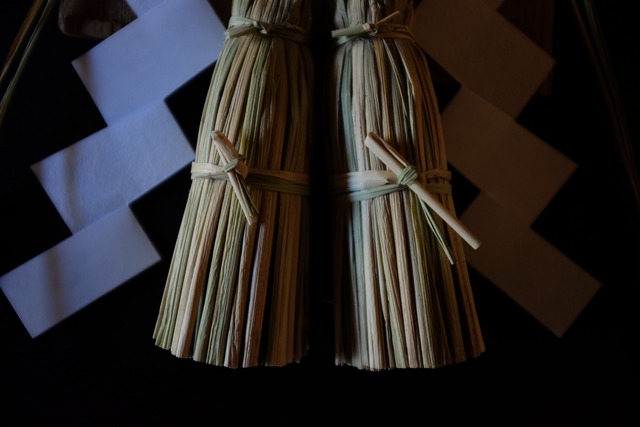 宝珠 一点もの しめ飾り sime-kazari  artisan work 4
SOLD OUT
このしめ飾りは、土着性に主幹をおき、身近にあるものから作品を作り上げるvernacular works の後藤の作品です。
一つ一つ自ら採集した稲を根から使うことで、神性の一つの側面である畏怖やある種の悍ましさが表現されているしめ飾りは、年神様の依代として相応しい、神性の高い品格があります。
このしめ飾りとともに、新年を五穀豊穣、清廉潔白としてお過ごしいただけますよう、心をこめてお届けいたします。

This is the work of "Vernacular Works" Goto, who focuses on indigenousness and creates works from familiar objects.
This shimekazari, which expresses awe and a certain fearlessness, an aspect of divinity, has a high dignity of divinity suitable as a reverence to the gods.
With this decoration, we wish you a bountiful harvest and purity in the New Year.
Add to Like via app
Reviews

(0)

Shipping method / fee

Payment method
¥25,000 tax included
SOLD OUT